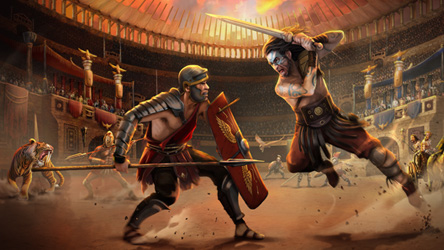 Ave Gladiators,
It's finally here! On 2nd December 2022 we're launching our global server 'Gallia' with plenty of new challenges for you. The server runs at 5 times speed, and although it uses an English domain, you can use any language of your choosing.
Grab your sword, don your armour, and enter the bright sunlight shining down on the sands of the arena. The crowds erupt with a roar when they recognise who has emerged from the shadows! Your next battle awaits – but will the gods smile on you today? Will you cut down your opponent and earn eternal glory?
Play Gladiatus on the new global server and find out today!