Ave Gladiatorzy!

W dniach 04.04.- 17.04.2022 do Gladiatusa powrócą coroczne eventy wiosenne/wielkanocne:
* "Polowanie" na jajka wielkanocne (Easter egg hunt) -



drop kolorowych jajek o różnym działaniu



* Dzika farma (Wild Farm):
Wiosna nadchodzi, młode umysły znów mogą trochę poszaleć.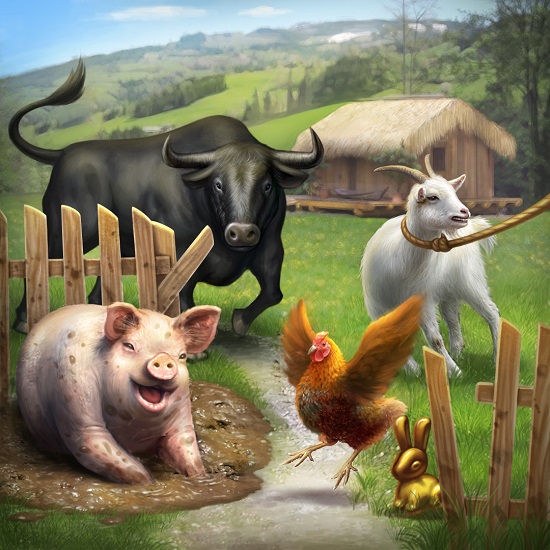 Wszyscy wiemy, do czego są zdolne. Bądźcie przygotowani na ponowne stawienie czoła Bercie i Bebe.
Nie mają litości i już poprzednio zakosztowały trochę wolności.
W eventowej lokacji będziecie mogli zdobyć kostium "Bycza Zbroja Bubonasa" oraz zbierać

( Złote Zajączki).


Ważne:
Każdy pierwszy atak po północy (bez względu na to czy będzie on zwycięski), dodaje się do "licznika" kostiumu eventowego. Tym samym każdy może dostać poszczególne fragmenty kostiumu atakując tylko raz dziennie na Dzikiej Farmie!
Aby zebrać pełny kostium, musisz atakować raz dziennie każdego dnia podczas trwania eventu. Jak tylko gracz dostanie swoją pierwszą cześć kostiumu, może użyć zajączków, które działają jak buffy kostiumu, dla części już zdobytych. Jeśli nie macie jeszcze żadnej części kostiumu (poza tłem), to próba użycia zajączka skończy się czerwonym tekstem "Niemożliwe".
Zalety kostiumu:
20 % więcej złota w lochach
+5 % szansy na znalezienie przedmiotu
30 % więcej złota z ekspedycji
-20 % Koszty treningu
"Bycza Zbroja Bubonasa" jest kostiumem eventowym, który można nosić tylko podczas Festiwalu Kostiumów (Święta Kostiumowego).

Pozdrawiamy i życzymy milej zabawy,
Team Gladiatus.pl