The following message was brought to us today:

"Ave Gladiator!

A cry for help sounds from the northern border of the empire. Grab your weapons, the Roman empire is in trouble.

Will you face the new challenges and fight side by side with your friends and comrades for your empire's victory?

Defeat opposing leaders and their armies with your allies across the whole province. Expect gripping combat and various rewards for victory and defeat.

But remember: the clock is ticking and there isn't much time to force back your opponents and stop them from tearing down Hadrian's Wall!"

***

The battle at the Hadrian's Wall is an event in the world of Gladiatus,

in which your team play will decide over victory or defeat.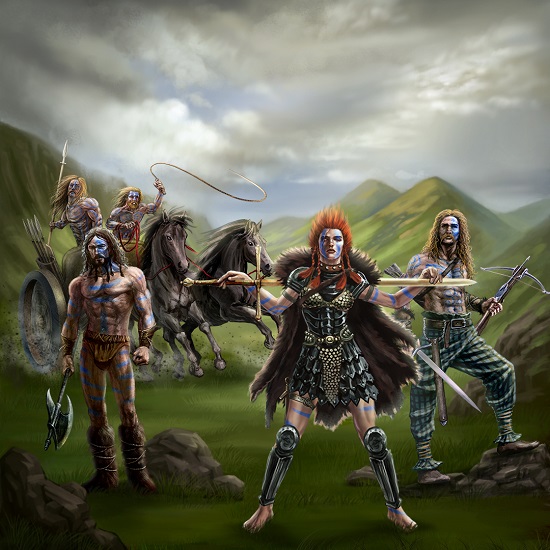 A mighty army of the Picts is invading the Roman Empire from the North,

only held back by the Hadrian's Wall.

Your strength and will to win is needed to keep the Wall from breaking down!

How does the event work?

As soon as the event has started a new expedition area will appear in your menu, the Hadrian's Wall.

Clicking on it shows you the first wave of opponents to beat.

In contrast to normal expeditions the enemies at the Hadrian's Wall have a counter, which shows you how often the enemy was beaten by all gladiators on the server.

This means that the more active you and your allies are, the quicker you will gain the victory.

As soon as all enemies of the first wave are beaten (= the counter reaches e.g. 1000/1000), the next wave is available to attack.

At the end there is the leader of the invasion to beat, one single boss, but with an enormous amount of health points which all gladiators have to beat down fight by fight!

From the start of the event you have 7 days to beat all enemies including the boss. If you don't succeed in that time frame, the battle / event was lost.

Which rewards can you get?

For every fight won in the event you receive a temporary buff for your stats. Of course your overall performance in the event will also be rewarded, but only if the event is finished successfully!

If you click on the tab "Highscore" in the Hadrian's Wall area, you can see which rewards await you at the end of the event and how you did compared to other gladiators. The highscore is sorted by points, if you win a fight you receive 1 point, if you lose you receive no points.

All the best,

Your Gladiatus Team