Ave Gladiators!
It's December and in honour of Saturn, ruler of the Golden Age, the Emperor is allowing
the Dice Game for 2 weeks (17.12. - 30.12.2020). Let's play and celebrate together.
Unfortunately the season isn't all sunshine and roses.

The cold temperatures bring dangerous creatures to the Icy Tundra - defeat them daily (17.12. - 30.12.2020) and receive a fantastic event costume set as a thank you!
*****
Icy Tundra: 17.12. - 30.12.
It's cold. The snow is swallowing up every sound. The brave gladiators have icy breath.
The Ice Tundra isn't a place for weaklings - it's filled with creatures on the prowl, whose only fear is that they might starve.
Are you strong enough for this icy hell? Then start your journey now and
help travellers and merchants through the Roman Empire's most hostile
environment.
Fight against the monsters of the Icy Tundra and loot more gold.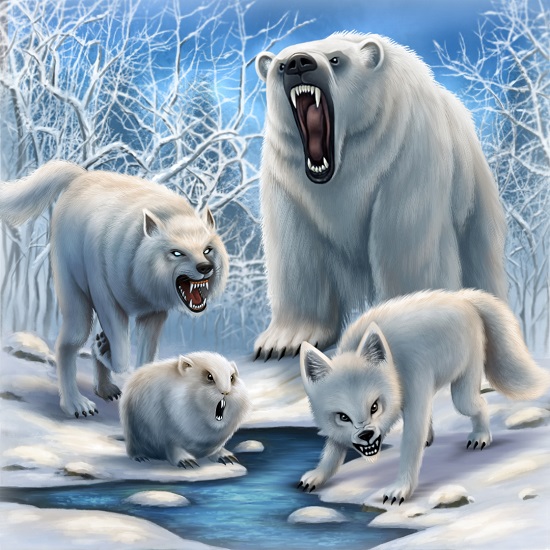 Additionally, you can win a costume with some nice buffs which will get active during the costume festival:
Halved cool down for dungeons and expeditions
Double regeneration of expedition points
Double regeneration of dungeon points
200% more winner's bonus in all arenas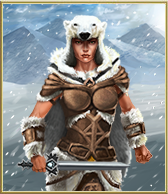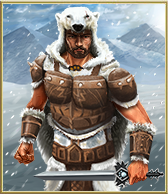 Dice game: 17.12. - 30.12.
Every day you have 6 free dice available to you. These have a cooldown time of 10 minutes and can be thrown to receive fantastic prizes. However, it's not over after the 6 tosses - for a few Rubies you can get more dice and have an even higher chance of gaining premium items. For every throw you get Gold, honour and experience.
There are Ruby images on some of the die's sides. If, after throwing, the front side of a dice displays a Ruby, you could additionally receive one of the following items:
4x Fortuna`s Die of Destiny
7x Holy Hourglass
8x Work Clothing
2x Chest of Divine Fate
1x Blessing Symbol
1x Seal Coins
1x Commendation
1x Secret Formula
3x 100% Healing Potion
3x Mobilization
3x Gate Keys
2x Magic Bag
1x A throw with a higher dice
Snowballs



Players that already have (part of) the costume will be able to drop snowballs.
Those snowballs can be dragged on one's avatar, and will give different kind of buffs.
Each player can only find snowballs with buffs he would normally get from his event costume (Saturn's Winter Garment).
If a player up to now only has 1 piece of it, he will only find snowballs with that buff, and will have to collect more pieces to drop all of them.
Snowballs can drop for all players
The snowballs can only be used if the player has at least two parts of the costume
All snowballs collected before receiving a costume part can be used as soon as the player receives his second costume part
When a player uses a snowball he will randomly get one of the 4 buffs of the Saturn's Winter Garment (of course only if he already collected all parts)
Every snowball buff lasts 1 hour
Snowballs only drop in the Tundra
Snowball buffs only stack in time -> the power of the buff won't increase
Happy Holidays!
from