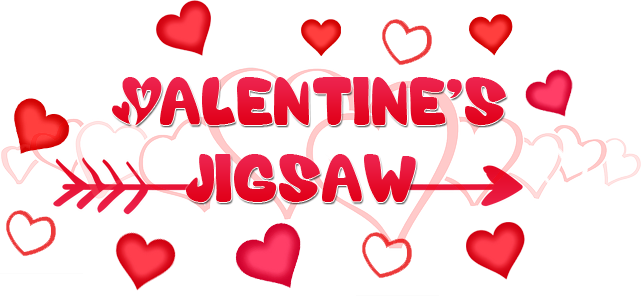 Valentine's Day, also called Saint Valentine's Day or the Feast of Saint Valentine, is celebrated annually on February 14. Originating as a Western Christian feast day honoring one or two early saints named Valentinus, Valentine's Day is recognized as a significant cultural, religious, and commercial celebration of romance and romantic love in many regions around the world, although it is not a public holiday in any country.

The purpose of this contest is to complete jigsaws or most commonly known as puzzles
From time to time we will post a new jigsaw. We use an external website to build them.
Teamlers can not participate and forum rules are applied to this contest.
First user at completing the puzzle will get 6 points, the second one 4,5 points, third one 3 points, fourth one 2 points and the rest will be awarded with 1 points. Winners will be those who reaches more points at the end.
Ranking will be published when the contest is over.
It does not matter how long it takes you to complete the puzzle. We only register the time you send it through the PM system.
HOW TO PARTICIPATE:
First step
Second step
Third step
Click on the link from last post to get the puzzle.
Complete the puzzle.


HINT

: The system allows you to get help if needed. Check the menu to discover such options!
Create a new conversation (Click here) attaching a screenshot when the puzzle has been completed.


Note

: It is forbidden to edit the images you provide.
What is required to be shown on the screenshot?

The contest starts on

14.02.2019 (00:00 CET Time).

Puzzles can be posted at any time.

Deadline is:

28.02.2019 (23:59 CET Time).

10€ Gameforge coupon that can be used at any of Gameforge's games.

6€ Gameforge coupon that can be used at any of Gameforge's games.

3€ Gameforge coupon that can be used at any of Gameforge's games.

The team reserves the right to disqualify and /or warn at those users who don't carry out the points of this thread. If you have any doubt about this contest, feel free to contact me via IRC or PM. I'll answer as soon as possible.
Good luck to everyone!
Your Gladiatus Team.