Spustenie globálneho servera!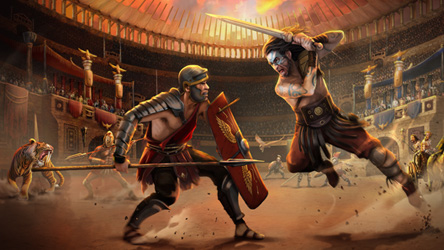 Ave gladiátori,
konečne je to tu! 2. decembra 2022 spúšťame globálny server Gallia, s množstvom nových výziev. Server beží 5-krát rýchlejšie a hoci používa anglickú doménu, môžeš používať ľubovoľný jazyk.
Chyť svoj meč, obleč si brnenie a vstúp do jasného slnečného svetla, žiariaceho na piesok arény. Davy vybuchnú jasotom, keď spoznajú, kto sa vynoril z tieňa! Čaká Ťa ďalší súboj – usmejú sa na Teba bohovia aj dnes? Porazíš svojho súpera a získaš večnú slávu?
Zahraj si Gladiatus na novom globálnom serveri a zisti to ešte dnes!